Trumbull, Connecticut—Sustainable Real Estate Solutions, the nation's leading provider of commercial property assessed clean energy (C-PACE) program administration support services, today announced the appointment of Theddi W. Chappell, CRE, MAI, FRICS, AAPI, LEED AP as program director for Utah C-PACE.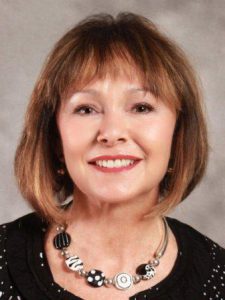 Chappell, a 30-year commercial real estate industry veteran with a history of demonstrated success in the evaluation and valuation of sustainable property strategies, will be based in Park City and will provide on-the-ground support to the Utah C-PACE District, a program administered by the Governor's Office of Energy Development (OED) with administration support from SRS.
Prior to joining SRS, Chappell was the CEO of Sustainable Values, a real estate consulting practice focused on valuation consulting, impact investing, and optimizing real estate returns for investors, owners, and other stakeholders. Before that she served as a national practice leader in the Green Advisory Practice of Cushman & Wakefield and as a senior managing director in the company's Valuation & Advisory group. In that role, she provided valuation services for all sectors of traditional development, as well as evaluations, valuations, and assessments of the costs and benefits of sustainable property strategies.
In her role as director of Utah C-PACE, Chappell will help property owners access the private-sector financing that is facilitated through the program for the installation of building improvements that reduce energy consumption and can increase the value of the property. She will also help developers who are building new buildings to access C-PACE financing, which can be used for ground-up new construction and can lower the developer's weighted average cost of capital.
"I'm thrilled to be joining Sustainable Real Estate Solutions as the Utah C-PACE program director," said Chappell. "The SRS team has a great reputation and is behind the most successful C-PACE programs in the country. I'm looking forward to spreading awareness in Utah about this beneficial program, and to working with property owners to improve their buildings."
"I'm pleased to welcome Theddi to the team," said Brian McCarter, CEO of Sustainable Real Estate Solutions. "She really understands the needs of building owners and developers and can help them structure and optimize projects that lower their operating costs and make their buildings more competitive—and also make sound economic sense."
"Utah's newly expanded C-PACE program continues to realize ever-greater economic and environmental benefits to the state through investment and job creation, as well as energy savings and improved air quality," said Laura Nelson, the governor's energy advisor and executive director of the Governor's Office of Energy Development. "Ms. Chappell's extensive experience and knowledge of the Utah commercial real estate market will further elevate C-PACE opportunities and outcomes, creating a more robust buildings inventory in Utah."
About Utah C-PACE
C-PACE provides zero down and up to 100 percent financing for commercial building improvements. Improvements include energy efficiency upgrades, renewable energy systems, water conservation measures, battery storage, seismic upgrades, hybrid elevators and escalators, electric vehicle infrastructure, and parking automation.
Financing is provided by private capital providers in an open market and is secured through a voluntary energy assessment that is repaid over a period of up to 30 years. Because the financing can cover 100 percent of a building modernization project's cost and requires no money down, C-PACE can enable building owners to make substantial upgrades. The project's energy cost savings may outweigh the C-PACE payments, creating positive cash flow for the building owner. In Utah, and many other states, C-PACE is also available to real estate developers who design and construct buildings that are more energy efficient than what is required by building code.
About SRS
Sustainable Real Estate Solutions (SRS) partners with state and local governments to administer commercial property assessed clean energy (C-PACE) programs. Founded in 2010 by experienced commercial real estate and energy efficiency professionals, the company's proprietary PACEworx™ Platform streamlines the management of the data-intensive C-PACE technical and financial underwriting process. SRS's Investor Confidence Project-credentialed quality assurance methodology has facilitated more than $140 million in C-PACE financing nationwide—a level unmatched in the industry. SRS empowers C-PACE public-private partnerships across the county, including programs in California, Colorado, Connecticut, Ohio, Oregon, Rhode Island, Utah, and Virginia. The company is based in Trumbull, Connecticut.