PACEworx™
Estimator:

Solar PV Projects
Instantly create compelling C-PACE proposals and close more projects!
With PACEworx Estimator, you can model Solar PV project scenarios in real time and prepare proposals with C-PACE financials in just a few clicks! First, optimize the size and cost of the solar PV system. Next, input a few key financials. You can change assumptions on the fly; the tool calculates them instantly! And when you're ready, you can prepare professional proposals with the push of a button that you can share with your prospects via a hyperlink or PDF.
Access the PACEworx™ Estimator: Solar PV Projects app.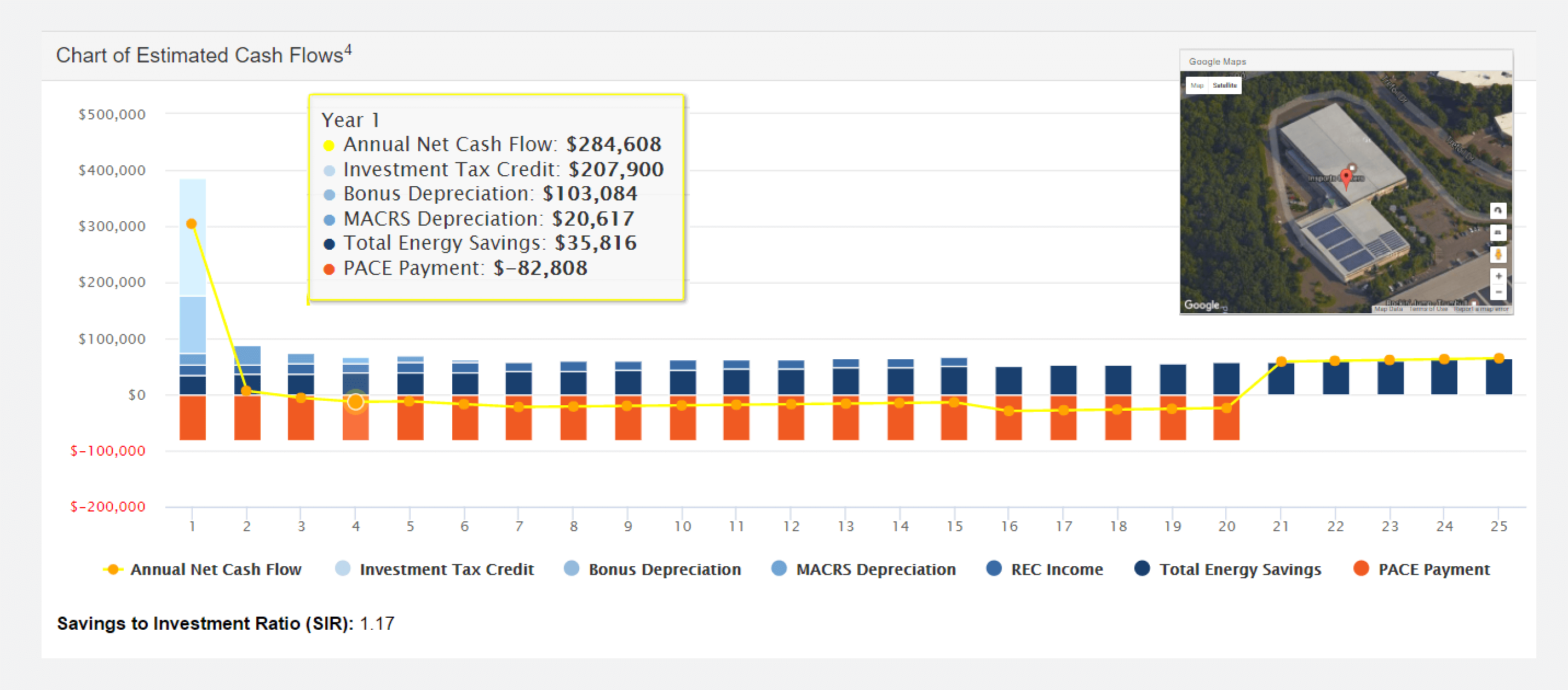 "I really love the PACEworx™ Estimator app. The tool makes it easy to demonstrate the key financials and cash-flow returns of a given solar PV project to a building owner. Plus, the app is so transparent that I can input the information with my prospects looking on so they can see the benefits right there!"
—Damon Weiss, Solar Project Developer, J.D. Solar Solutions
Back to Top